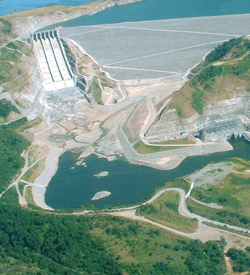 History
Sithe Global was initially formed in 2004 by investment funds managed by Reservoir Capital Group ("Reservoir"). Sithe Global's experienced management team and Reservoir have previously worked together on a number of power-related investments, including Reservoir's direct investment in Sithe Energies, Inc. ("Sithe"). Until the commencement of its divestitures, which began in 1999, Sithe was one of the world's leading independent power producers. In 2004, Reservoir disposed of its interest in Sithe Energies to focus exclusively on new energy project development and acquisition opportunities through Sithe Global.
In October 2005, The Blackstone Group ("Blackstone") joined Reservoir Capital and purchased a controlling (approximately 80%) equity share in Sithe Global. This ownership structure strengthened Sithe Global's capital structure and provides Sithe Global the financial capability to pursue multiple large scale power generation developments. In December of 2010 Blackstone increased their interest in Sithe Global by purchasing the remaining shares held by Reservoir Capital effectively bringing their total interest in Sithe Global to 99%. Blackstone brings a tremendous amount of experience, industry relationships and capital to Sithe Global.
We believe that cost-effective electricity, fuel source diversification and environmental
stewardship are all key elements of a socially responsible international energy company.