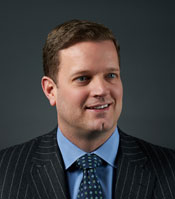 Executive Management
Jeremiah Sheehan
General Counsel,
Compliance Officer
Mr. Sheehan joined Sithe Global as General Counsel in 2006. Prior to joining Sithe Global, Mr. Sheehan was a senior associate in the New York corporate finance group at Latham & Watkins LLP. At Latham & Watkins Mr. Sheehan advised various investment banks and issuer clients with respect to the 33 Act and 34 Act in public and private offerings of high-yield debt and equity securities as well as representing various reporting companies in other general corporate matters. Prior to joining Latham & Watkins, Mr. Sheehan clerked for the Honorable Alfred J. Lechner, Jr., U.S.D.J where his primary responsibility was drafting opinion-letters and orders in response to various motions in connection with complex civil litigation, including securities fraud, patent infringement, breach of contract and employment law disputes. Prior to his federal clerkship, Mr. Sheehan was an associate in the New Jersey offices of Connell Foley LLP where he represented commercial clients in both state and federal court.
Mr. Sheehan holds a BA (cum laude) from Fairfield University and a JD from Georgetown University Law Center. Mr. Sheehan is admitted to the Bar of the State of New York and New Jersey.
We believe that cost-effective electricity, fuel source diversification and environmental
stewardship are all key elements of a socially responsible international energy company.