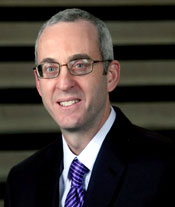 Executive Management
Martin B. Rosenberg
CEO
Mr. Rosenberg was previously President and Chief Executive Officer of Sithe Energies, Inc. He was responsible for the development, financing and acquisition of major gas and solid fuel electric generating facilities world-wide, including the negotiation of construction contracts, fuel supply arrangements, offtake and power purchase agreements, public and private debt and equity financings, purchase and sale agreements and restructuring agreements with respect to over 40 major electric generating facilities. The transactions included the $1.6+ billion acquisition of over 20 electric generating facilities from General Public Utilities, and the subsequent $2.1+ billion sale of such facilities to Reliant Energy and the $1 billion sale of Sithe Energies' New England generating assets to Exelon Corp. Prior to that, he was an associate with the New York law firm of Milbank Tweed. He received his BA in Philosophy at Tufts University and received his JD at Columbia University School of Law.
We believe that cost-effective electricity, fuel source diversification and environmental
stewardship are all key elements of a socially responsible international energy company.