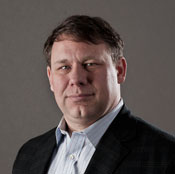 Executive Management
Jason Oliver
Chief Commercial Officer
Mr. Oliver joined Sithe Global in 2005 as Vice President, Development. He led Sithe Global's development and financing efforts for the $800 million, 250 MW Bujagali Hydroelectric Project in Uganda, which reached financial closing in December 2007.
Prior to Sithe Global, Mr. Oliver was with Sithe Energies' Development Group for fourteen years in roles of increasing responsibility included as Vice President, Development. Mr. Oliver was critically involved in the project financing, budgeting and credit-rating processes for Sithe's 1,000 MW Independence Station project in Scriba, New York. He also played a crucial negotiating role in the 2001-2002 restructuring of Independence from a base-load Qualifying Facility (under FERC) with long-term fuel and electricity off take contracts to a cycling Exempt Wholesale Generator under a long-term tolling structure. In addition, Mr. Oliver played a key role in Sithe's development, contract negotiations and financial closing of the 471 MW Rades II Power Project in Tunisia.
Mr. Oliver holds a Bachelor in Management Science with a concentration in Finance from the Sloan School of Management at MIT.
We believe that cost-effective electricity, fuel source diversification and environmental
stewardship are all key elements of a socially responsible international energy company.