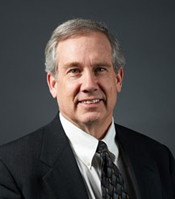 Executive Management
Harold Folsom
Chief Financial Officer
Mr. Folsom joined Sithe Global as Chief Financial Officer in 2013. He has over twenty years of financial management experience in the construction, service and product markets with a focus on power generation and industrial products and services, mergers and acquisitions, restructuring and productivity initiatives focused on return on capital improvement. His current responsibilities include the areas of accounting, treasury, budgeting, financial reporting, IT and HR.
Prior to joining Sithe Global, Mr. Folsom served 7 years as Vice President and Controller of United Technologies Fire & Security, a $7 billion division with 41 factories and 350 branches across 60 countries providing products and services in the fire detection & alarm, suppression and electronic security markets. During this time he oversaw 40+ acquisitions/integrations while sales grew from $2 billion to $7 billion and operating profits tripled. From 2000 to 2005, he served as Vice President and Controller of General Electric Industrial Systems division, a $6 billion division providing products and services in the security, measurement, sensing, electrical distribution & control, industrial automation markets with operations in 40 countries. From 1989 through 2001, Mr. Folsom served in various financial management positions for Asea Brown Boveri (ABB), including Vice President and Chief Financial Officer of ABB's Global Nuclear business, a $4 billion business providing nuclear services, fuel reloads, new power plants and plant upgrades through its businesses and projects in Asia, Europe and the United States. Additionally, his experience at ABB includes financial oversight of several power plant development projects in the US and Asia. Before joining ABB, Mr. Folsom worked at Arthur Andersen & Co in New York, Houston and Hartford.
Mr. Folsom holds a BS in Accounting from Lehigh University and is a CPA.
We believe that cost-effective electricity, fuel source diversification and environmental
stewardship are all key elements of a socially responsible international energy company.