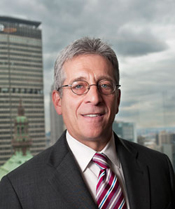 Executive Management
Thomas J. DeLeo
Chief Operating Officer
Mr. DeLeo joined Sithe Global with over 25 years experience combined in the fields of power development and generation, banking, finance, law and accounting. He has overseen the development and financial closing of the Bujagali project, a 250 MW project in Jinja, Uganda. His primary responsibilities include domestic and international structuring of all projects for the company worldwide, legal, tax and financing analysis, and project development. He previously served as Senior Vice President & Chief Tax Counsel at Sithe Energies. He was responsible for tax structuring of all global business operations and major transactions for Sithe Energies. These included structured power projects in China (Tangshan, Houje, Wenzhou), Australia (Smithfield), the Philippines (San Roque), Pakistan (Tapal), Thailand (Samutprakarn & Rang-sit), and Tunisia (Rades). Prior to Sithe Energies, he was a Senior Tax Attorney & Vice President at Chemical Bank in NYC. Mr. DeLeo received his BS in Accounting at Fordham University, his JD at Fordham University School of Law and each of his LLM's in Corporate Law and Tax Law respectively, at New York University, School of Law.
We believe that cost-effective electricity, fuel source diversification and environmental
stewardship are all key elements of a socially responsible international energy company.